ARTISTS: TIME TO PARTNER WITH eDATA and START YOUR OWN SHOP THAT ME YOU DIRECT INCOME.
We Do it all!!!
And
This can be you!!!
Which celebrity earns the most from merchandise? From Harry Styles tote bags and Lady Gaga soap to Ariana Grande lyric mugs and even Megan Thee Stallion booty keychains …
Lady Gaga released soap bars as merchandise to promote hygiene – as well as her new album "Chromatica" – during the pandemic's early days
Megan Thee Stallion and Nicki Minaj are all about that butt – Minaj sells biker shorts with the word 'bunz' on the back, while Stallion has a 'booty keychain'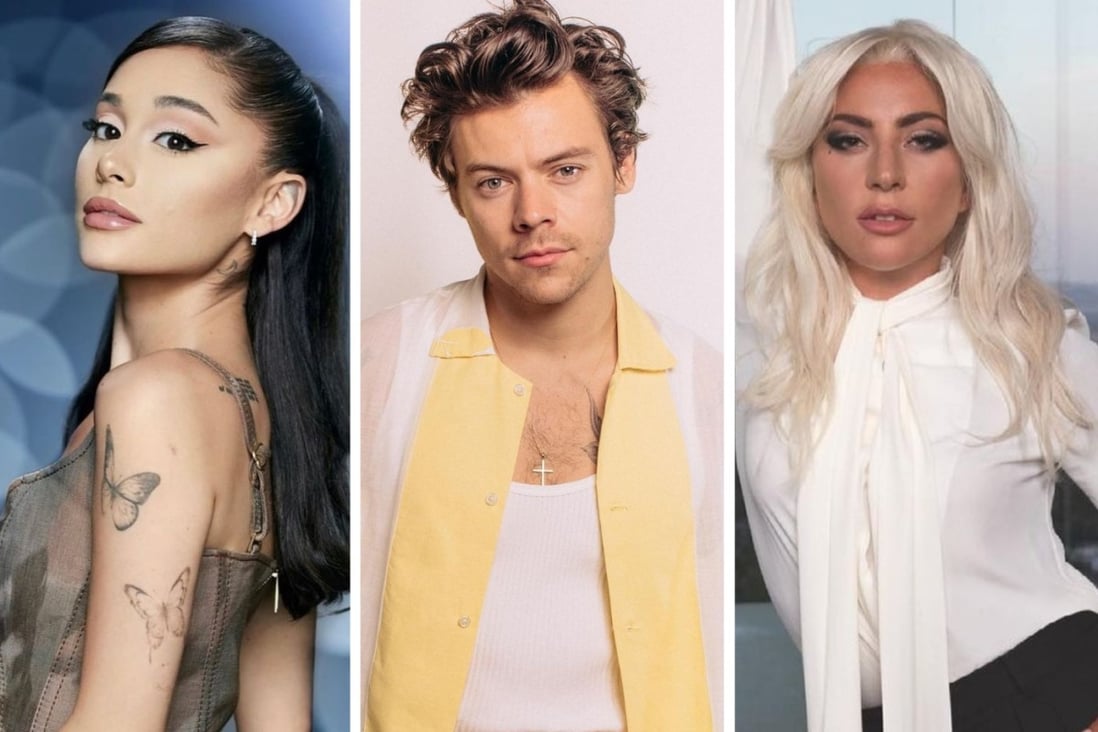 From selling standard merch like printed bags and mugs, to more bizarre items like soap bars and neon signs, Ariana Grande, Harry Styles, Lady Gaga and Eminem are among the celebs who have the highest earnings from selling official merchandise. Photos: @arianagrande, @hshq, @ladygaga, @eminem/Instagram
When it comes to supporting your favorite musicians, there are so many ways to show your love. You can follow them on social media to stay up to date on what's going on, or splurge on attending live performances … and many of us also choose to get our hands on their official merchandise.
Here are 10 celebrities who, thanks to their fans and some creative marketing, are raking in millions from selling merch.
5 stars with billion-dollar empires, from Kim K to Oprah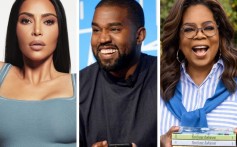 1. Harry Styles – US$22.9 million
Originally one of the five One Direction boys, Harry Styles has grown his solo music career since 2016. Besides stealing hearts left and right, Styles has also released two full studio albums, which have reached platinum and gold status in numerous countries around the world.
Topping our list, Styles earns up to US$22.9 million in an estimated revenue from selling official merchandise. As of right now, he sells various clothing items and accessories. While most of his merchandise is more understated, there's also this attention-grabbing bag with a shot of the singer in his Watermelon Sugar music video printed across both sides.
2. Lady Gaga – US$15.8 million
With the global success of her third remix album "Dawn of Chromatica", and everyone raving about her role as Patrizia Reggiani in the upcoming film House of Gucci, it seems that Lady Gaga's career is going ahead at full force without stopping any time soon.
Lady Gaga makes up to an estimated US$15.8 million from her official merchandise. During the promotional period of her sixth album "Chromatica", she sold soap bars with lyrics from Replay, which was part of the album's track list. Not only was this an interesting marketing strategy – it also promoted hygiene during the early beginnings of Covid-19.
11 stars who confessed to celebrity crushes – and then dated them
22 Sep 2021
3. Ariana Grande – US$10 million
Aside from recently joining the coaching panel of the 21st season of The Voice, Ariana Grande also performed virtually as the headline act of the Rift Tour on the popular video game Fortnite. Her appearance at the concert from August 6-8 attracted 78 million players.
Earning up to US$10 million from merch, Grande takes third place on our list. Aside from printed apparel, this coffee mug sold on her website references the lyrics in her popular track 34+35.
4. Eminem – US$7.6 million
Eminem has been steadily making a comeback in the hip-hop world. Most recently, he was announced to be performing in the 56th Super Bowl halftime show alongside other rap artists like Dr. Dre, Snoop Dogg and Kendrick Lamar. He also opened a fast-food restaurant in Detroit, Michigan, named Mom's Spaghetti, popularised by his lyrics in the 2002 hit track Lose Yourself.
Eminem earns up to US$7.6 in estimated revenue from his merchandise sales, selling different collector's items, many of which feature his alter-ego Slim Shady, such as this neon light.
5. Justin Bieber – US$5.6 million
Justin Bieber is no stranger to holding records. As of 2021, he became the most followed musician on Twitter, with a total of 114 million followers. He is currently preparing for his Justice world tour, which is set to begin on February 22, 2022.
Earning up to US$5.6 million, Bieber comes in as fifth on our list. In contrast to the dark tones in his merchandise for his latest album "Justice", Bieber has released a line of peach themed items following the success of his single Peaches, such as these scratch-and-sniff scented stickers.
Carter Reum: writer, entrepreneur, millionaire … and Paris Hilton's 'soulmate'
3 Sep 2021
6. The Weeknd – US$5 million
The Weeknd's performance at the 55th Super Bowl halftime show made history, as he became the very first Canadian solo artist to headline. Recently, he also teased that his upcoming fifth studio album was complete, but he has yet to announce an official release date.
The Weeknd makes up to US$5 million in revenue from his merchandise. In contrast to the other artists on this list, The Weeknd's official website only sells digital copies of his music. However, this "The Highlights" vinyl collection features several hit songs from his previous albums such as Can't Feel My Face, Starboy and Blinding Lights.
7. Shawn Mendes – US$4.8 million
With a documentary and concert film on Netflix, Shawn Mendes has been hitting it big. In addition to his latest release, Summer of Love, which reached No 15 on the US Adult Top 40 tracks on Billboard, Mendes also recently announced 64 dates for his upcoming tour, Wonder: The World Tour, across North America, the UK and Europe.
Earning up to US$4.8 from merch, Mendes sells apparel as well as novelty items like copper mugs, baubles and this ViewMaster that shows exclusive behind the scenes photos from his album "Wonder".
Cameo's most requested TV stars of 2021, from Big Ed to Lindsay Lohan
4 Sep 2021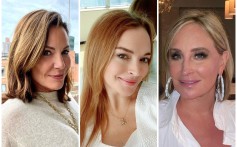 8. Nicki Minaj – US$4.1 million
Nicki Minaj is one of the best selling female artists of all time, with up to 100 million records sold worldwide and named Billboard's top female rapper of 2010. Recently, she re-released her 2009 mixtape "Beam Me Up Scotty," which debuted as No 2 on the Billboard 200.
Minaj earns up to an estimated US$4.1 million from the sales of her merchandise. Following the success of her single Anaconda in 2014, Minaj released a line of athletic wear such as biker shorts, sports bras and tank tops with printed slogans from the viral track.
9. Beyoncé – US$3.5 million
From being the first artist to debut at No on the Billboard 200, earning up to 28 Grammy awards and being the first African-American woman to headline the Coachella music festival, Beyoncé's success as an artist has been unprecedented.
Beyoncé earns up to an estimated US$3.5 million in merchandise sales. Aside from selling apparel and accessories, she also has a collection of limited edition novelty items for purchase on her website, such as this 260-piece puzzle from her musical film Black is King.
Money, money, money: which Abba member made more millions?
13 Sep 2021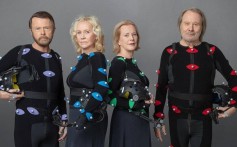 10. Megan Thee Stallion – US$2.3 million
Popular for her bold rapping and outspoken attitude – she doesn't hold back on talking about her sexuality and female empowerment – Megan Thee Stallion is one of hip-hop's swiftly rising stars. She hasn't only collaborated with popular artists like Beyoncé, Cardi B and BTS, she is also the second rapper to win best new artist at the Grammy Awards since Lauryn Hill in 1999.
She rounds up our list by earning an estimated US$2.3 million from her merchandise. Never being one to shy away from flaunting and embracing her body, even her merchandise reflects that. While some of it may be a bit too in your face to casually wear in public, this booty keychain might be just subtle enough, while still representing Stallion with her initials of MTS across the middle.
https://www.scmp.com/magazines/style/celebrity/article/3151843/which-celebrity-earns-most-merchandise-harry-styles-tote?module=perpetual_scroll&pgtype=article&campaign=3151843