Payments companies continue to be some of the most highly valued businesses in fintech. They had notable exits in 2019, including Visa's pending $5.3 billion acquisition of Plaid and the IPO of Bill.com, a $4 billion (market value) business-to-business payment processor that has doubled in value since it went public in December 2019. Last year, payments startups attracted a gusher of funding, taking in $15 billion globally, a 20% jump over 2018 and more than one quarter of all fintech funding, according to Accenture.
Nine payments companies made our Fintech 50 list this year. They range from a San Francisco startup that lets businesses keep a greater share of the processing fees that merchants pay to a Boston venture that provides restaurants with credit card readers, reservation software and loans of up to $250,000.
Here are the payments companies that made the Forbes Fintech 50 in 2020: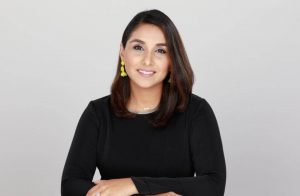 Fattmerchant
Today In: Fintech
Headquarters: Orlando, Fla.
Small businesses have traditionally had to use different vendors to process credit card transactions in-store and online, and a separate tool if they want to analyze their sales. Fattmerchant bundles these services into one product for a monthly subscription rate that it says ends up costing users 30% to 40% less than traditional processors' per-transaction charges.
PROMOTED
Funding: $18 million from Fulcrum Equity Partners; latest valuation of $140 million
Bona fides: Processed $2.3 billion in transactions in 2019 for 5,000 customers, including BMW dealerships and Pearle Vision stores
Cofounders: CEO Suneera Madhani, 32; president Sal Rehmetullah (Madhani's brother), 30; CTO Jacques Fu, 34; chief strategy officer Lyndsey Lang, 27