KBW: How Well Are Mobile Payments, Payment Processors Defending Themselves?
March 26, 2020         By: Steven Anderson
Admittedly, things market-wise aren't looking so great right now. With much of the gains seen over the last few years now wiped out thanks to the ongoing and seemingly never-ending disaster that is corona virus, it's easy to wonder just where we go from here.
The good news seems to be that some businesses should hold up better than others, and the folks at Keefe, Bruyette & Woods (KBW) dropped word our way about what it will take to survive in the mobile payments processing space. Payment Processors Defending Themselves.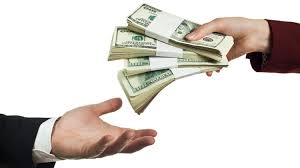 Payment Processors Defending Themselves One of the biggest and most concrete points out of the report was an upgrade for Fiserv. KBW upgraded the company from "market perform" to "outperform",
as the company's recent 26 percent loss suggests a good time to get back in. However, KBW also dropped its price target on Fiserv to $116, a move that's weighing several different trends together and trying to balance them out accordingly.
Process of Payment Processors Defending Themselves?
KBW went on from there to describe more of the general landscape. For instance, KBW expects core processors—Fiserv happens to be one such processor—to do well going forward thanks to a diversity of merchants and a connection to banks. Since core processor services are "non-discretionary" to banks, they won't simply be able to pull the plug. Sure, demand may be reduced due to overall decrease in demand, but whole segments of the market won't go falling away.
Essentially, KBW's projections note that, the more sources of revenue a business has, the better off it's likely to be. That's much the same for anyone, though it's commonly easier for a business to develop multiple revenue streams than it is for a regular person.
The value of diversification has long been known, and Fiserv—and companies like it—are demonstrating as much plainly. Having several different revenue sources to work with helps ensure that, if one falters or fails outright, there will be others on hand to at least ameliorate the problem.
The notion of not putting all your eggs in one basket still holds a lot of water, and for payment processors, this is no different.
The recent shots to demand could have seriously hurt payment processors. If no one's making payments, after all, there's really nothing to process. With diversification of income, though, payment processors like Fiserv should last quite a bit longer. The next few months will bring a lot of surprises, and coming out on the other side as a whole company isn't a foregone conclusion. Companies who prepare, though, are likely to come out better than those who don't.