7 Influencer Marketing Tips for eCommerce Brands
Kristen Matthews • Oct 26, 2021
7 Influencer Marketing Tips for eCommerce Brands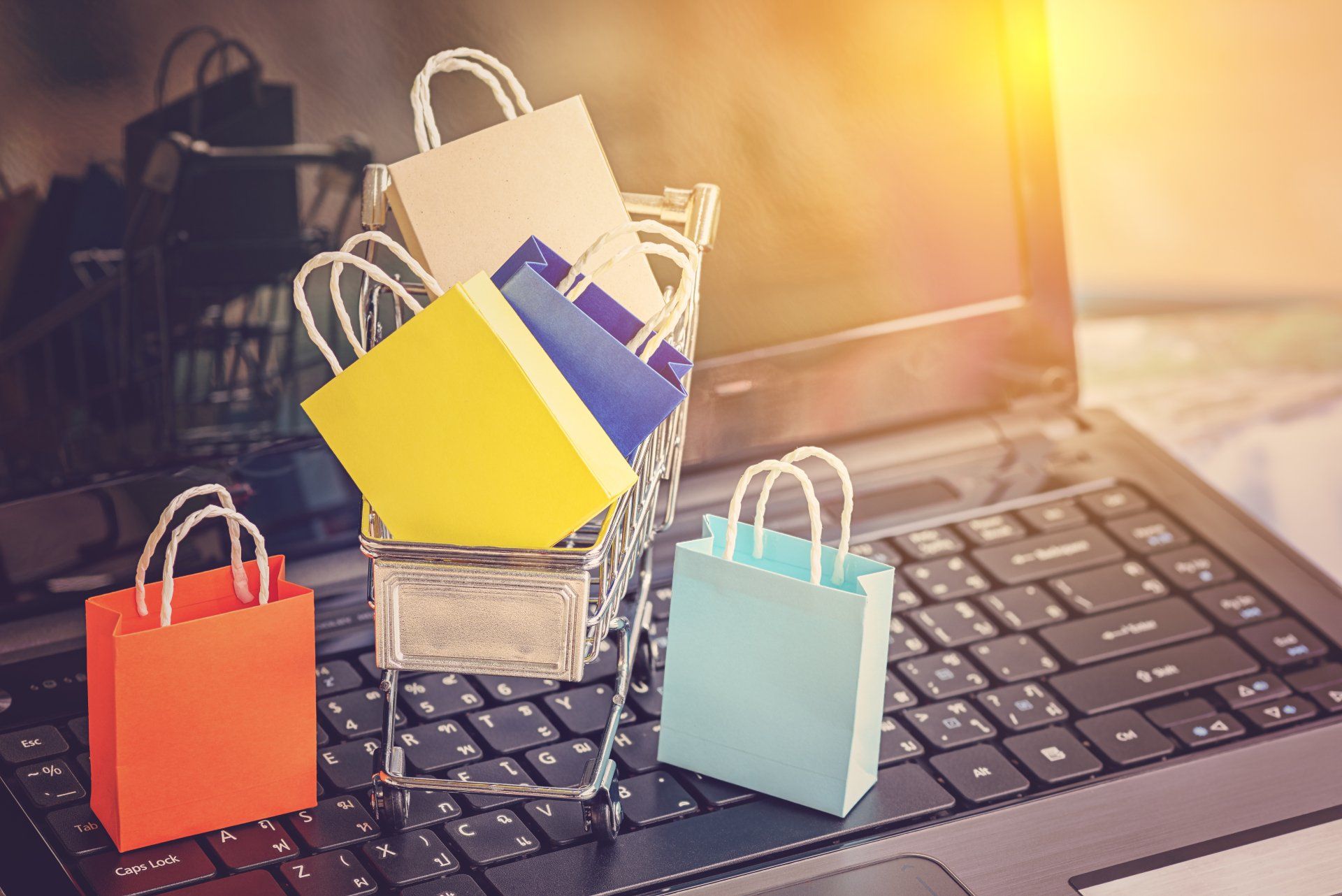 Each year the majority of brands increase their influencer marketing spend showing that this industry just keeps getting hotter.

eCommerce brands are the perfect use cases for influencer marketing as their entire presence is digital. In fact, about half of the brands who partake in this powerful strategy are eCommerce brands. This statistic didn't surprise me because about half of the brands that I've run influencer campaigns are eCommerce brands. 
Based on my 10 year experience working with eCommerce brands, I've put together this post full of strategies and key takeaways when it comes to running an influencer campaign for eCommerce brands.
Embrace Unique Discount Codes
When running an influencer campaign as an eCommerce brand, the number one tip I have is to give your influencers unique discount codes that they give their audience for a discount when they purchase online.
I always do this for many reasons. The first being that attributing ROI to influencer marketing is extremely important and the sales made through discount codes are easy to track. This allows you to know which influencers are bringing in the most sales so you can work with them again. It also allows you to assign ROI to the campaign as a whole so that you can get a bigger budget for this type of marketing.
Another great thing about this tactic is that unique discount codes create a sense of urgency and they incentivize consumers to purchase from your brand yielding more sales from your efforts.
When I work with influencers and give them discount codes, I make them active for 1 month. I also ask my influencers to share the code multiple times on social throughout the month. This is a good amount of time to measure the results of your campaign after the discount codes expire.
Work With Mid-Level Influencers
I'm a huge fan of the mid-level influencer. They have higher engagement rates than the "A-listers" and are easier on the budget. Since they don't drain so much budget, you can scale your influencer marketing partnerships with mid-level influencers for a lower cost.
Typically a mid-level influencer is someone with 10,000-50,000 followers on any given channel albeit a blog or your target social channel. The average cost for a blog post with full social shares from this type of influencers is $250-$500 varying on the value of the product you send them.
Utilize a Multi-Channel Approach

When I run an influencer campaign, I always recommend a multi-channel approach in order to maximize the brand lift.
I pull lists of bloggers with a strong social presence. The long-form blog content can show up in search results for years and a blog post can convey a very thorough experience with your brand. The short-form social posts are immediately engaging and create a quick spark of brand awareness. Combining the two forms of content ensures that you're reaching new consumers all over the digital world.
Come Up With a Creative Campaign Theme
It's no secret that the internet is saturated with content so it's your job to find a way to partner with influencers and help them create engaging posts. The best way to stick out in all of the noise is to give your influencers a creative campaign theme.

I ran a campaign for prAna and organized a campaign called "The 7 Day Stretch" where 30 influencers wore the same pair of prAna pants for 7 days to show how versatile the pants were. The influencers posted pictures of themselves wearing the pants to different activities and posted every day for 7 days and the earned media from this campaign was exceptional.
Keep in mind that there is a delicate balance involved with giving the influencers a creative direction but not too much of a direction that it hinders their creative freedom. The influencers know their audience better than you do, so, always leave room to let the influencers' personality shine through.
Get the Most Out of Your Earned Media
Many brands organize an influencer marketing campaign and call it done after the influencer posts and the brand soaks up sales. However, there is more you can do with this amazing earned media.
Take your earned media a step further with these strategies:
Extract quotes from blog posts and list them in a testimonials page on your website
Create a round-up blog post for your brand that features earned content from influencers
Use images from social media posts created by influencers on your homepage
Utilize influencer content in your email marketing campaigns
Share earned media from each influencer on your social channels
The bottom line is that you want to sprinkle earned influencer content all over your digital presence. Consumers want to hear from a third party, not your brand, when making a purchasing decision. Therefore it is your responsibility to make your third party generated content from influencers easy to find when your target consumers are researching your brand.
Try Gamefication
I have found that a little bit can go a long way when it comes to earning engaging media from influencers. A $250 gift card to the influencer who generates the most sales helps incentivize the influencers to all go the extra mile when creating content and developing their posting cadence. I've also used gift cards to the influencer who posts the most creative Instagram post and it really elicits higher quality posts. The possibilities are endless and I highly recommend a little competition to earn the best media possible.
Turn Your Campaigns Into Ongoing Partnerships
Research shows that when an influencer mentions a brand more 3 or more times, the conversion rates go up. Therefore, I always start with a campaign of 30 influencers and when I analyze the ROI, I identify the influencers that I want to work with throughout the year. Don't be afraid to be a data nerd because data allows you to scale based on what is working.
After the top performers are identified, compose a plan to work with them throughout the year–usually one post per quarter.
Do you have any influencer marketing tips to share when it comes to eCommerce brands and influencer marketing? I'd love to hear all about it in the comments below!