Thinking of taking your eCommerce business to Latin America? Consider these 2021 tips
eCommerce in Latin America is experiencing rapid growth and is full of opportunities for business expansion this year.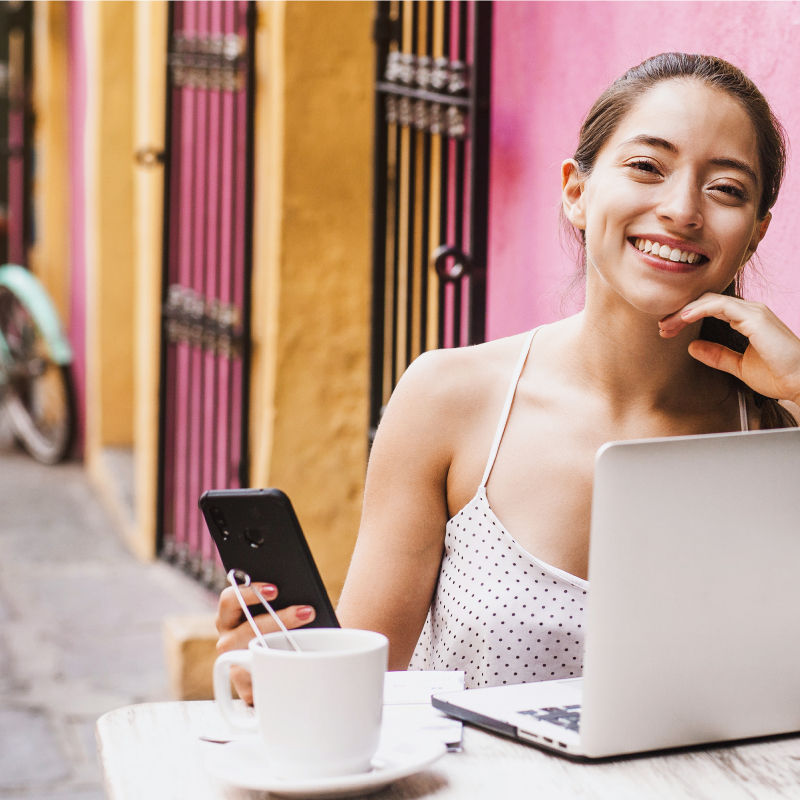 eCommerce in Latin America is steadily gaining momentum and research on Statista shows that retail eCommerce sales are expected to grow to $116 billion by 2023. Therefore, expanding into this region is a tantalising proposition for merchants. Of course, it's important not to treat the whole region as one country; payment preferences and customer tastes vary from border-to-border. We discuss all of this, plus how your eCommerce site can enjoy success here, below.
The eCommerce landscape in Latin America
Across South and Central America, the penetration rate of eCommerce varies, meaning this market cannot be treated as one homogenous audience you can target with the same strategy. Research by Statista shows that out of all the countries in LATAM and the Caribbean, Brazil had the largest share of the eCommerce market in 2020 at 32%. Mexico follows closely with 29% share and then there's a significant drop to third place as Argentina only makes up 8%. Therefore, the distribution of the eCommerce market in this region is largely dominated by two main players—Brazil and Mexico.
However, it's important not to discount the nations with a smaller percentage share as COVID-19 has kickstarted eCommerce spending across the continent. For example, in Peru, there was a staggering 900% increase in the eCommerce revenue growth rate in April 2020. Businesses need to decide whether they want to target markets with a more developed online presence or go for countries with high levels of growth potential and need to adjust their expansion strategy accordingly.
What payment methods are popular in Latin America?
Alternative Payment Methods (APMs) are catching up to cards in a number of markets. When it comes to shopping online, digital payment methods are the most popular way of completing a transaction. According to Statista, in 2020, 62% of purchases were paid via digital payment methods in LATAM. This percentage is particularly high when looking at Argentina (87%) and Chile (70%). As a merchant, it's important to offer a range of trusted local schemes and popular APMs, in addition to credit and debit cards, as payment options. If looking to target the Brazilian market, Hipercard is a popular local credit card and Itau offers real-time bank transfer methods. SafetyPay and Cabal are both payment methods that are used across much of LATAM.
Cash is also still popular in Latin America, especially in countries where a high proportion of the population are unbanked. You can cater to this audience also, by allowing online shoppers to pay offline, for their purchases, through pre-paid cards or other cash alternatives. Baloto is a popular offline cash payment option in Colombia, as is Boleto Bancário in Brazil and OXXO in Mexico.
How important is mobile?
Mobile commerce is picking up globally and LATAM is no exception. Retail eCommerce sales made via mobile are expected to value $26.78 billion in 2022 and have been steadily growing since 2017. With these findings in mind, it's essential that your eCommerce site provides a seamless mobile user experience from the first click until the checkout is complete.
Where are customers spending their money?
The eCommerce market is growing across a number of industries in LATAM, but electronics and media was the most popular category for online purchases, according to research by Statista. This varies from country to country and in Brazil, 21% of the sales volume share comes from fashion and accessories purchasing. Entertainment ranks second (15%), followed by health, perfume and beauty (12.5%). In Mexico, the mix is different again, based on the survey results from local consumers. 65% of survey respondents said that they'd purchased goods or services relating to transportation in 2019. Fast food (47%), housing and accommodation (43%) and travel (41%) were also ranked highly.
Before the pandemic, travel was a lucrative online industry for many businesses and there's hope that it will bounce back in the near future. The United States is a popular destination for many South American travellers, particularly Brazilians who make up the biggest percentage of travellers from South America.
In terms of customer tastes, online shopping trends and payment preferences, you'll find each Latin American nation different. As one of the world's fastest-growing eCommerce regions, the business opportunities for merchants in multiple sectors are already big. And the good news? They'll keep growing. With that said, it's important to prepare extensively for the specific market(s) you plan on expanding into. Don't underestimate APMs, don't disregard cash and conduct in-depth research into the most popular products and services.
Looking to work with a global payments partner who can enable you to reach customers in Latin America? Get in touch with one of our payment experts today!